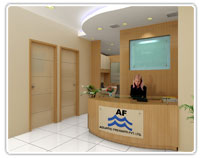 AQUATIC FREIGHTS PVT LTD, incorporated in 1993 by leading professionals, provides freight forwarding and complete logistics solutions for all types of consignments by all modes. We are a privately owned company and our team of professionals has been in the field of shipping and freight forwarding for many years both in India and internationally. We believe in understanding our customers and their businesses like our own and help identify and recommend the best solution for each customer's business environment.
Aquatic Freights Pvt. Ltd. is a licensed Custom House Agent and licensed Multimode Transport Operator with 100% coverage in India and Nepal. In addition to the Import/Export activities by Sea/Air/NVOCC, Aquatic has a special division for project handling with in-house availability of all types of project handling equipments/movements for ODC/SODC cargoes.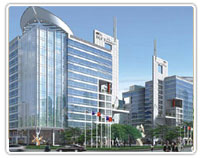 The changing climate of the Domestic and International Logistic Management , has given rise to a growing need for technological competitiveness and highly skilled professionals in the field who are capable of flexible way of thinking. Aquatic Freights Pvt. Ltd. is manned by the best available professionals in the Industry with several years of experience in handling Custom Clearance, Import/Export projects, ODC/SODC cargo, Transportation and Consolidations etc. Since its foundation, Aquatic has laid emphasis on the experience, competitiveness and seriousness of its team in order to reach the highest level of satisfaction from its clients. Each member of the team is committed to providing the best quality service with the greatest efficiency.
Aquatic Freights is well represented across India with its Head Office in New Delhi, Branch Offices in Mumbai, Kolkata, Visakhapatnam, Cochin, Ludhiana, Bangalore, Hyderabad and affiliates in all major Indian Ports/ICDs. Aquatic Freights Pvt. Ltd. takes pride in being associated with the leading Forwarders /Transporters /Ship Owners worldwide.
The Aquatic Team........ Always here for you.........